American industrial designer legend Tucker L. Viemeister was with us for a week, organizing a workshop with our students around the concept of "Beautility".Beauty is not something special – humans need it. Beauty has utility, hence "beautility", a new word coined by Tucker.
上一周,我们邀请来了美国传奇工业设计师Tucker L. Viemeister组织了一场为期一周的工作坊活动。本次活动主题围绕"设计美学"展开。美并不稀奇--人人都追求美。因为美具有实用性,Tucker便提出了一个全新的词汇,"美观实用性"。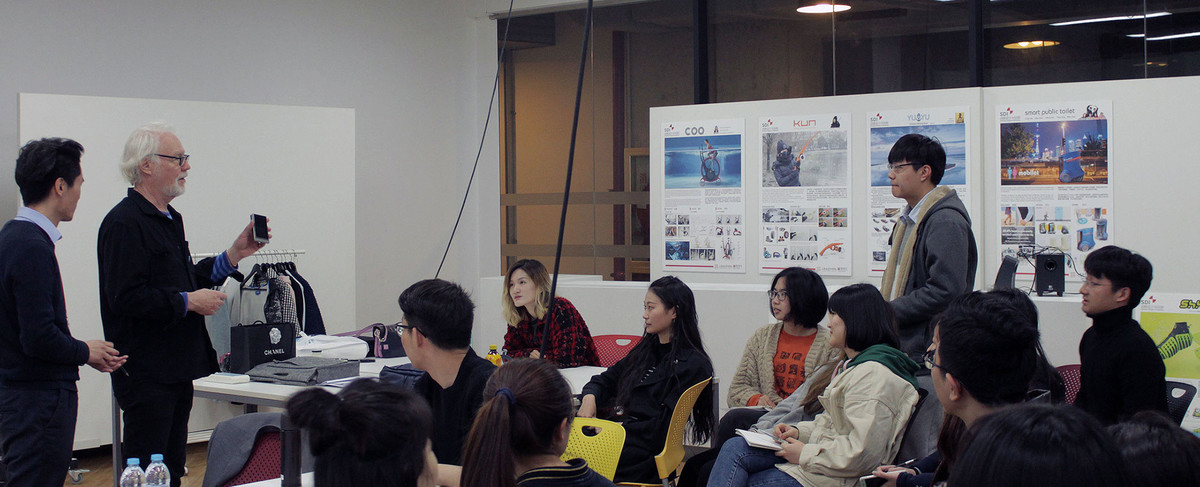 Beautility is a new way of framing beauty. When a thing has a name, people can recognize it and point at it; it's easier for them to appreciate its value. Beauty may be only a skin deep but it is what makes the biggest impression on us. Beauty has value that reaches beyond following function to being function.
美观实用性这一概念,其实一种是用来定义美的整体框架的新方式。当一件事物拥有了一个名称,人们才可以识别并指出它来,并且也才会比较容易了解并尊重它的价值。美也许只是表面的,但正是因为美,才给我们留下了最深刻的印象。美的价值也体现在它超越了设计追随功能的局限,而是与功能紧密融为一体。
The workshop discussed beauty in words and artifacts. We looked at cultural definitions; explored Chinese concepts of beauty, tried to find timeless examples. Then, individually or in team, students expressed their ideas concretely by transforming "ugly" appliances/products into beautiful ones.
本次工作坊活动不仅从字面上对美进行了讨论,并且还对实际的人工产品进行剖析。我们先从文化角度对一件产品进行定义,从中探索中式美学的概念,并尝试找出一些具有永恒美的实际例子。随后,通过将一些外形难看的器具和产品改造得更具美观性,学生将单独或分组探讨并阐述具体的想法。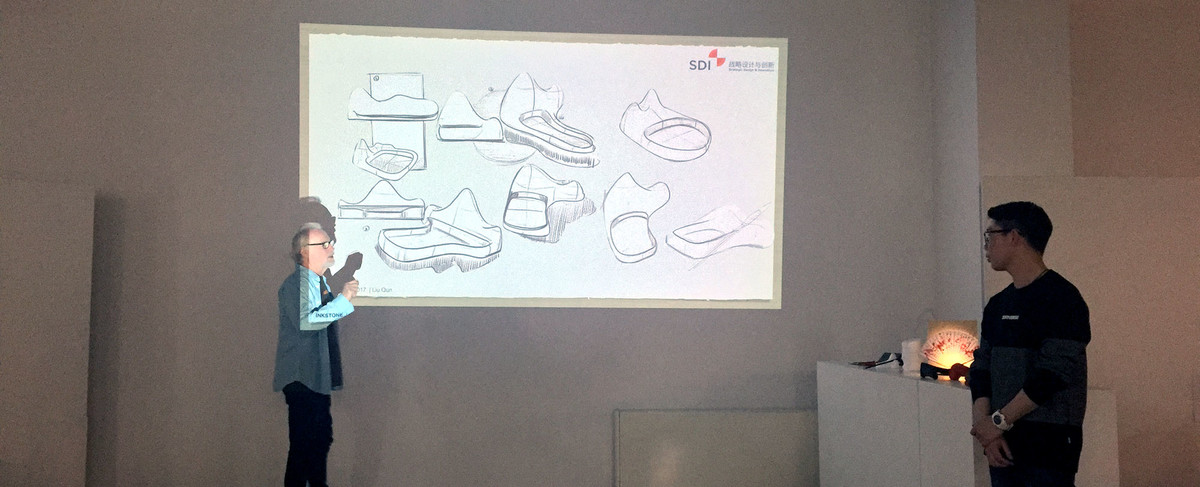 A bit about Tucker L. Viemeister? He is currently leading Viemeister Industries in New York and he has taught at Yale University, the Pratt Institute, Parsons School of Design, California Institute of the Arts, the University of Cincinnati, and ENSCI in France. He helped found many important design businesses: Frog Design NY, Razorfish, Smart Design, Springtime-USA, and was Chief of the Lab at the Rockwell Group.
Vice President of the Architectural League of New York, Viemeister is also a Fellow of the Industrial Designers Society of America. His work is represented in the permanent collections of many museums around the globe. His numerous awards include 11 selections in the Annual Design Review of ID Magazine, and the first Presidential Design Award in 1984.
想要了解有关Tucker L. Viemeister的个人信息?他目前是Viemeister Industries这家公司的老板,他分别在耶鲁大学、普瑞特艺术学院、帕森斯设计学院、加州艺术学院、辛辛那提大学及法国国立高等工业设计学院执教。他曾帮助过很多著名的设计事务所建立业务,包括:Frog Design NY(青蛙设计纽约分公司)、Razorfish(睿域营销公司)、Smart Design(斯马特设计公司)及Springtime美国分公司等。此外,他还曾担任洛克威尔集团的实验室主管一职。
作为纽约建筑设计联盟副总裁,Tucker还是全美工业设计联盟的会员。他的很多作品在全球诸多博物馆中永久性展出。而在他所获的众多设计奖项中,包括:由美国工业设计杂志主办的年度设计大赏所颁发的11个大奖,1984年的美国总统设计奖等等。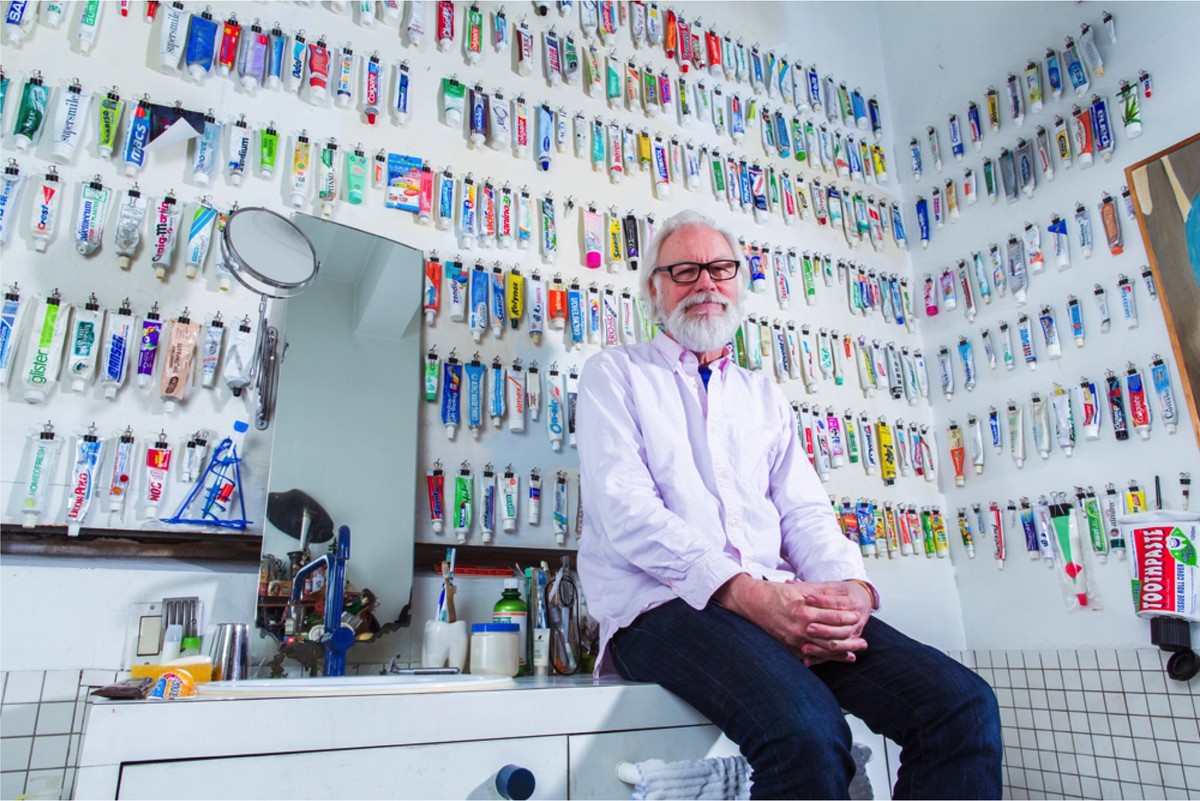 Day 1:
Morning: Introduction, Lecture and discussion. Students bring examples of beautiful Chinese objects and products.
Afternoon: Exercise with rectilinear forms (need plastilina clay and knife)
第一天:
早上:个人简介、背景介绍及讨论环节。学生带一些好看的中式产品、物体。
下午:通过直线型形态进行训练(学生需带plastilina橡皮泥及刀)。
Day 2:
Morning: Students bring ugly appliances they wish to transform. Discuss what makes them awkward and strategies for improvement (form, material, color…etc.)
Afternoon: exercise: curvilinear planes (materials: cardboard, wire, tape)
第二天:
早上:学生带上一些形态比较难看,因而他们想要对此进行改造的器具。
相互讨论—哪一部分使得这些器具看起来比较丑陋,对此提出改进的方法(无论从形态、材料、颜色等其它方面而言)。
下午:通过曲线型形态的飞机来进行训练(材料:硬纸板、金属丝及胶带)。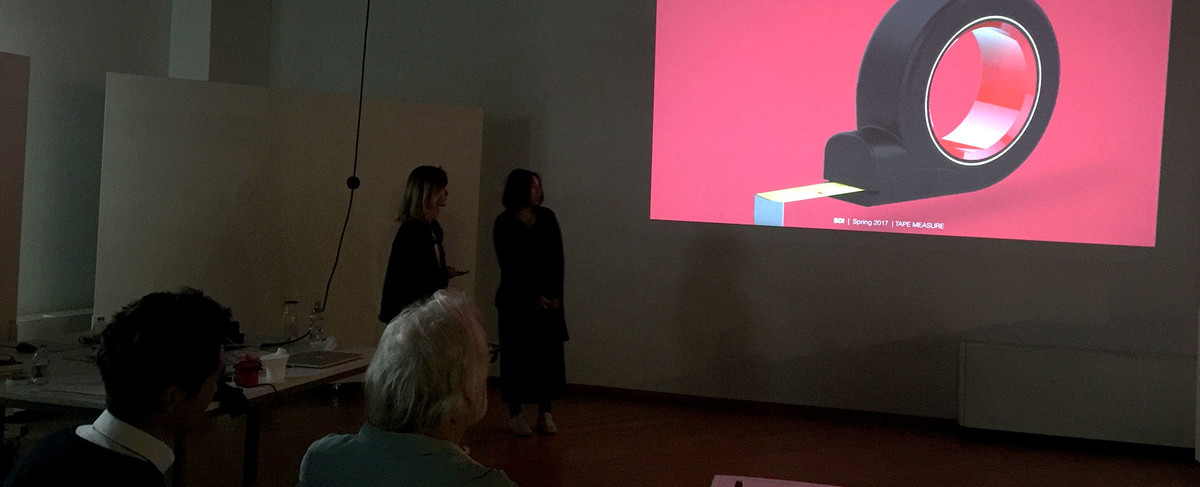 Day 3:
Morning: Present various product sketches, discussion and refinement.
Afternoon: 3D sketch and model making and individual desk critiques, more refinement.
第三天:
早上:展示各种产品草图,讨论并优化。
下午:3D草图、模型制作、个人点评及进一步优化。
Day 4:
All day: 3D prototyping, model making with individual desk critiques + prepare presentation: (concept, rationale, narrative)
第四天:
全天:3D原型设计、模型制作及个人点评 + 准备展示(概念、原理阐述、怎样叙述)。
Day 5:
Morning: Finish prototypes and presentations.
Afternoon: Presentation (10min + 5min Q&A) and party.
第五天:
早上:完成模型原型的制作及展示。
下午:正式展示(10分钟+5分钟的提问与回答环节),派对活动。