Each semester, SDI students follow a theme inspiring their design projects. Water was our theme this semester and all students –individually or in team- worked to uncover global issues as well as solved smaller scale challenges related to water.
每学期伊始,战略设计与创新班的同学们都会围绕某一主题进行启发式思维设计。本学期的主题是水,我们的学生—无论参与得是个人项目还是团队项目,都致力于揭示全球所面临的诸多问题,并且也切实解决了一些与水相关的小规模挑战。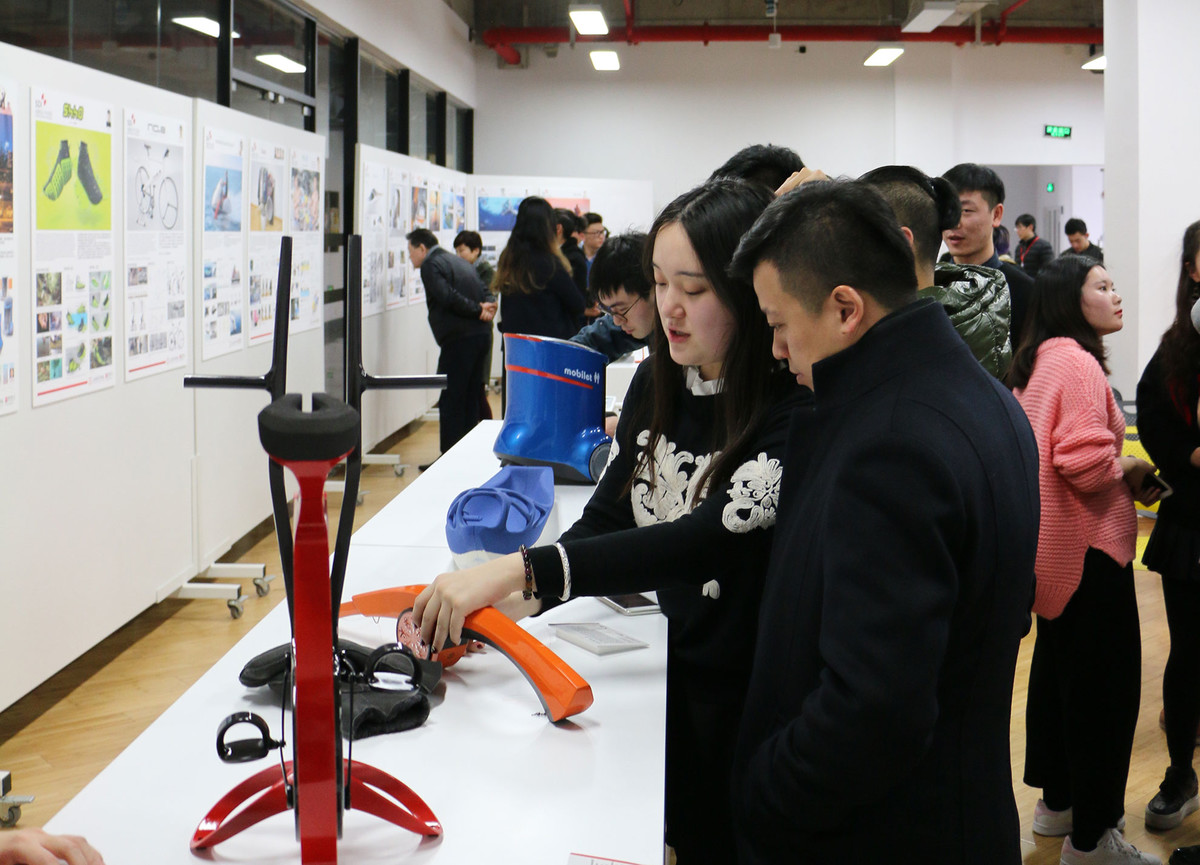 On a global scale, rising sea levels inspired the design of boathouse, walking apparatus, amphibian vehicle and water-efficient device. Flood disasters led a team to develop a specific survival boat, and water shortage was tackled by a low cost water transport solution. Also, a water drone was conceptualized to deal with the 8th continent made of human trash.
全球海平面上升这一事件激发了我们的学生设计出船屋、水上行走鞋、水陆两用车及节水装置等项目;面对每年大量的洪涝灾害,学生们便为此设计了一艘救生船;而另一位学生的设计方案也很好地解决了在水资源短缺的地区,如何考虑用低成本的方式来运输净水。此外,我们的学生对水下无人机也进行了概念设计,用以专门处理搜集世界第八大洲里覆盖的垃圾。
On a smaller scale, and with a more positive note, students developed sport gears and boats strongly inspired by Chinese culture. Finally, urbanization pressure was the inspiration behind a smart bathroom and a mobile public toilet solution.
针对小众用户,学生通过与中国传统元素相结合,设计出了水下运动装置及渔船、游艇等作品。而为了有效缓解城市化进程给人们带来的压力,另外两组同学还设计了智能浴室和移动公厕的解决方案。
Water is a resource we often take for granted and waste in large quantity. This semester was insightful for many of us and has provided students with complex issues where design and innovation could provide tangible solutions for a better future.
一直以来,水资源都被世人看作是理所应当的存在,并且每一天都被人类大量的浪费掉。因此对于我们大部分人而言,本学期的项目具有很强的启发性。而通过接触这些复杂的问题,学生们也意识到设计和创新能够为创造一个更好的未来提供切实可行的解决方案.。