This 5-days workshop focused on the concept of CMF (Color/ Material/ Finish) design. This is probably one of the most important stages in the design process and one of the most overlooked.
本次为期五天的工作坊活动主要聚焦于CMF的设计概念,即色彩、材料与工艺。这可能是整个设计过程中最为重要的阶段之一,却往往也是最容易被忽视的一个阶段。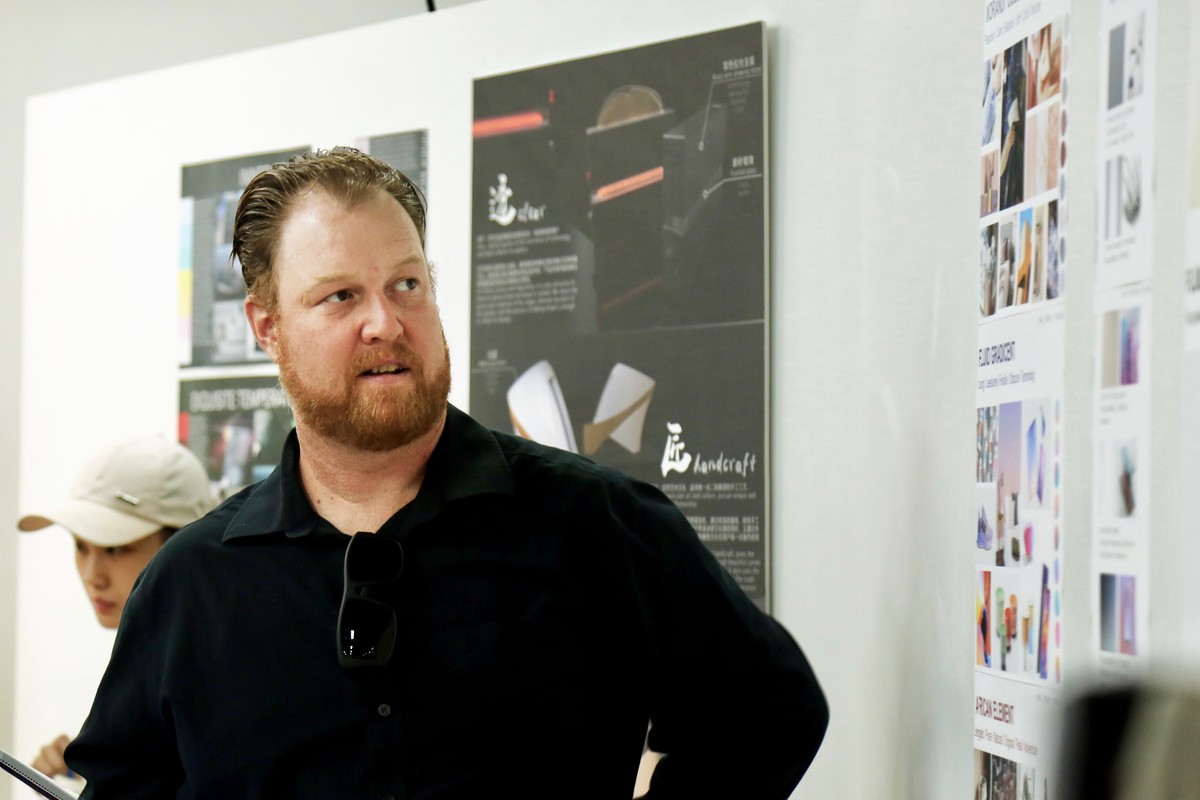 After a first day of introduction to trends analysis, the workshop structure was straightforward: Tuesday was COLOR, Wednesday was MATERIALS and Thursday was the final lecture on FINISH and the assignment of the final project.
本次工作坊的结构也相当清晰,在第一天介绍完相关趋势之后,星期二Mike就着重分析了色彩理论,而接下来的两天分别是材料分析与工艺分析。最后,Mike还给同学们布置了一项作业。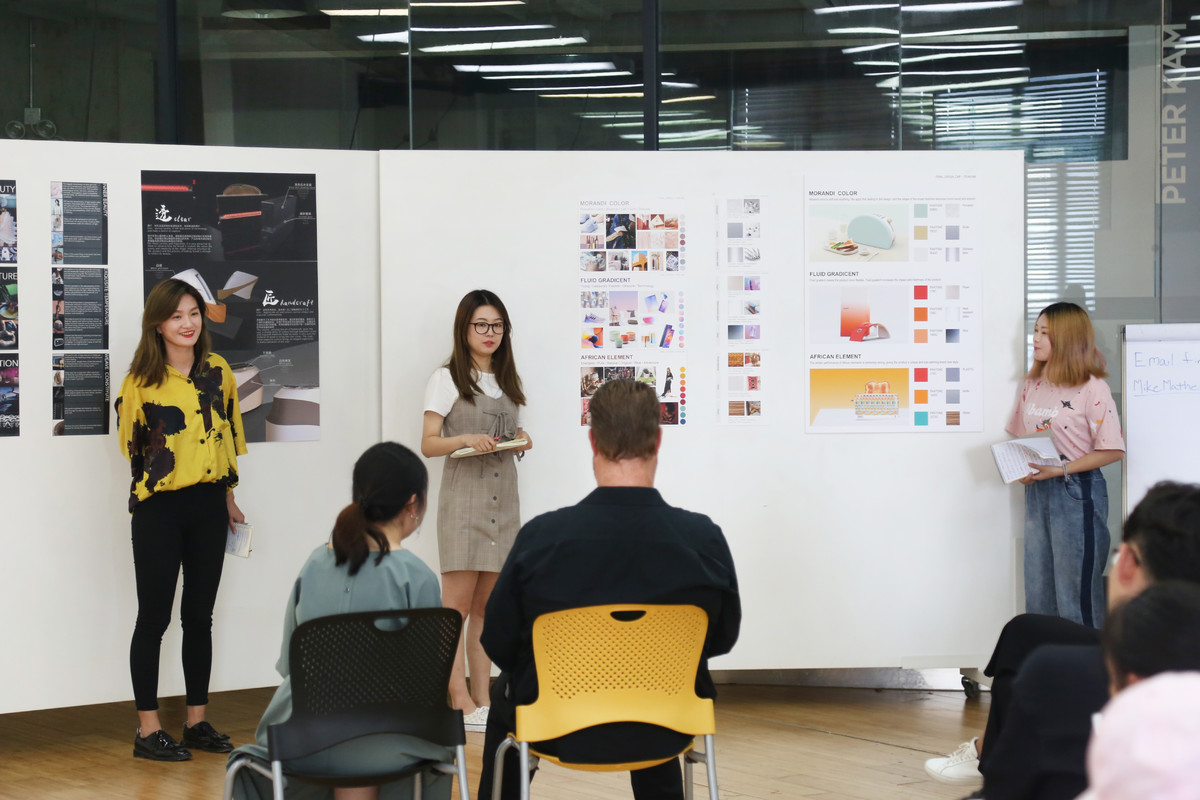 For the final project, students were asked to redesign a common toaster to meet the 3 identified trends from day one. Using their new knowledge of CMF they were asked to dive deep into the details of the design to produce a compelling visual argument for each object while only changing its form by 20%.
针对这项作业,学生们需要重新设计一款烤面包机,要求就是满足第一天所阐述的三大趋势。同时,通过充分利用本次工作坊中学习到的全新知识点,同学们必须深入到设计的每一个细节,从而保证在不超出改变产品形态20%以上的基础上,每个产品都能呈现出一个最引人注目的视觉论点。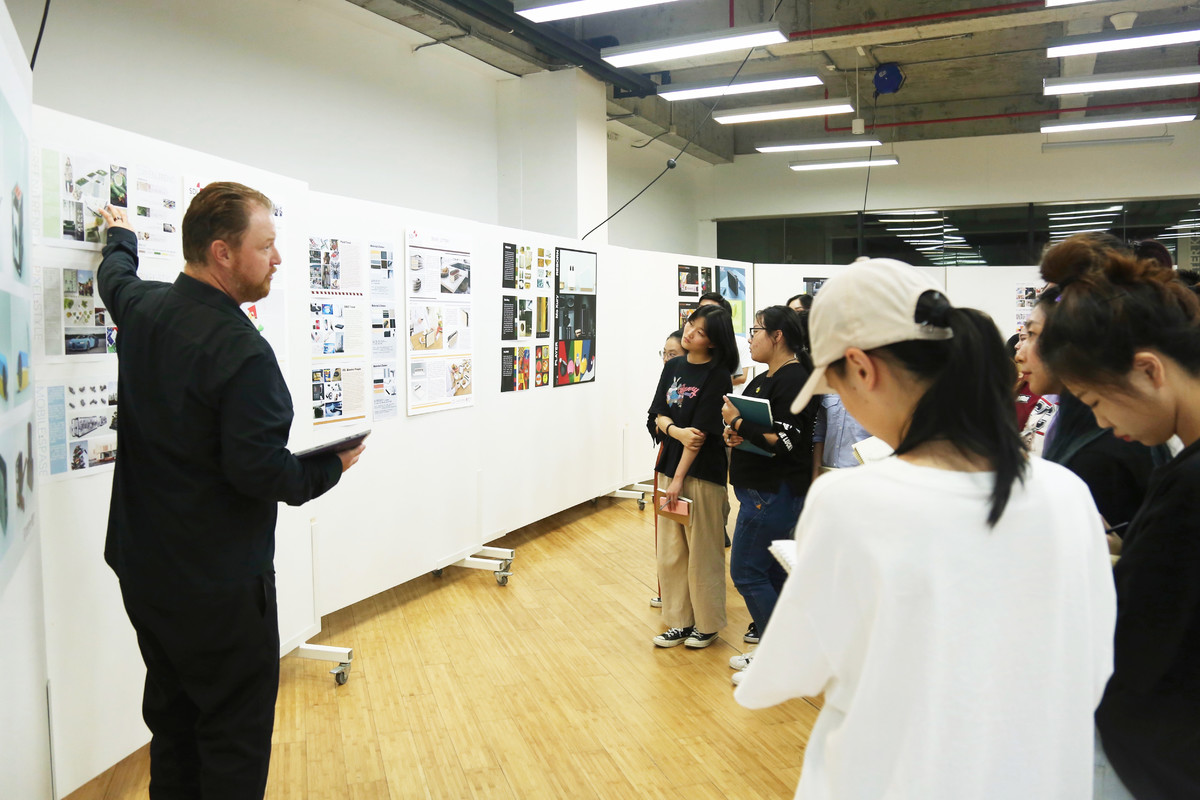 The final presentation was held on Friday. Each group was given 10 minutes to discuss their designs and 10 minutes of feedback. In a short 5 days, students receive a meaningful introduction to the world of CMF. This has been followed by a 5 weeks project on CMF development for Leica camera. More about this project soon.
星期五我们举行了项目最终汇报。每个小组都用10分钟时间进行展示,教授也会对应用10分钟时间给予大家反馈。在这短暂的5天里,同学们对CMF又有了更深刻的了解。在随后的教学计划中,我们安排了一个为期5周的CMF延伸拓展项目,即利用CMF理论为莱卡相机设计一款新产品。有关项目更多信息,敬请期待。