Matthew Rhoades was our guest lecturer for this special week about "disruptive Thinking". He is the founder & Chief Creative of MatteLab; a design agency focusing on innovative performance based products. Before that he was the Nike Global Creative Director to Global Baseball Design Lead for many years. He also worked for Fox Racing as Design Director; at Frog he was their Digital Director; at Trek bike he design the most iconic mountain bike of all times. With a blend of in-house positions and consulting experiences, Matthew knows his stuff when he talks about innovation.
本周,我们邀请到了客座教授马修·罗德 (Matthew Rhoades) 举办了为期一周的特殊周活动,主题为"颠覆性思维"。马修·罗德教授是马修实验室的创始人兼创意总监,这是一家主打创新性能产品的设计机构。在此之前,他在耐克担任了多年的全球创意总监及全球棒球设计组总监。他还曾在美国福克斯赛车用品公司担任过设计总监,也在青蛙设计担任过互动媒介总监。此外,在就职于崔克自行车期间,他还设计了一款有史以来最具标志性的山地自行车。得益于其多年的全职设计工作经验及咨询经验,当他提及到创新类的话题时,总是显得深谙其道。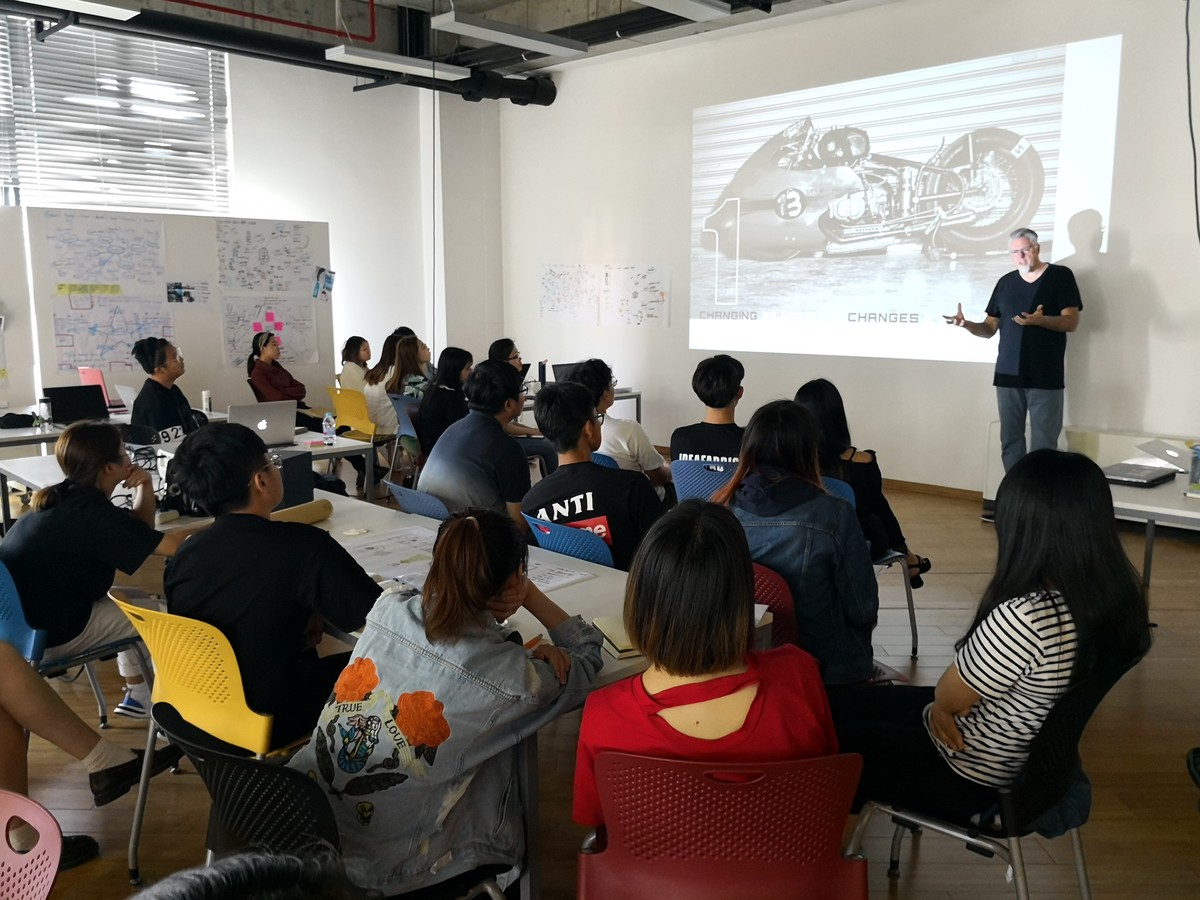 The focus of this week work was on how to stimulate and lead innovative thinking though a series of exercises called "Disruptive [Design] Thinking" or "Disruptive Mapping". A topic Mathew has been crafting and editing over the last 2 decades.
这一周的重点是如何通过一系列"颠覆性设计思维"或"颠覆性绘图"练习,激发并引导学生的创新思维。在过去20年间,马修.罗德教授一直致力于研究和修缮这一主题。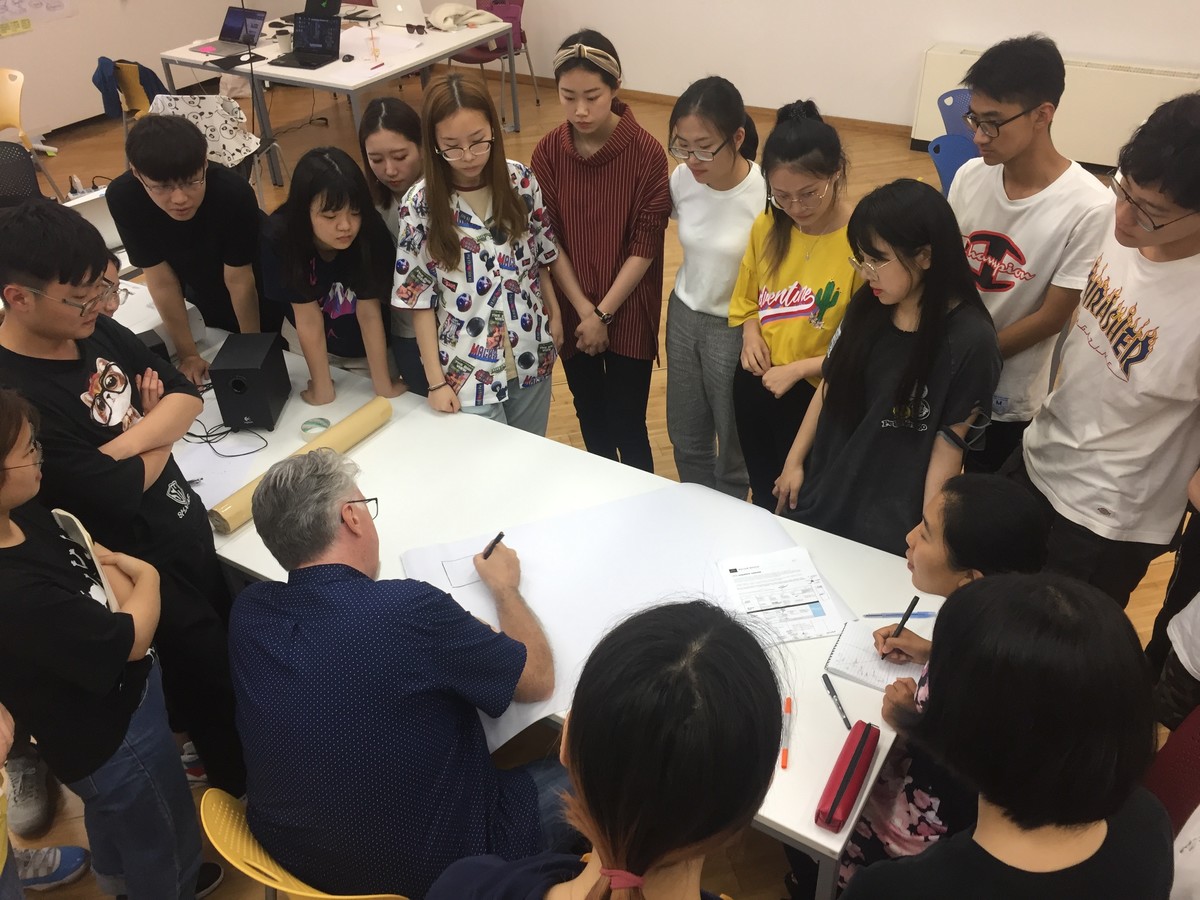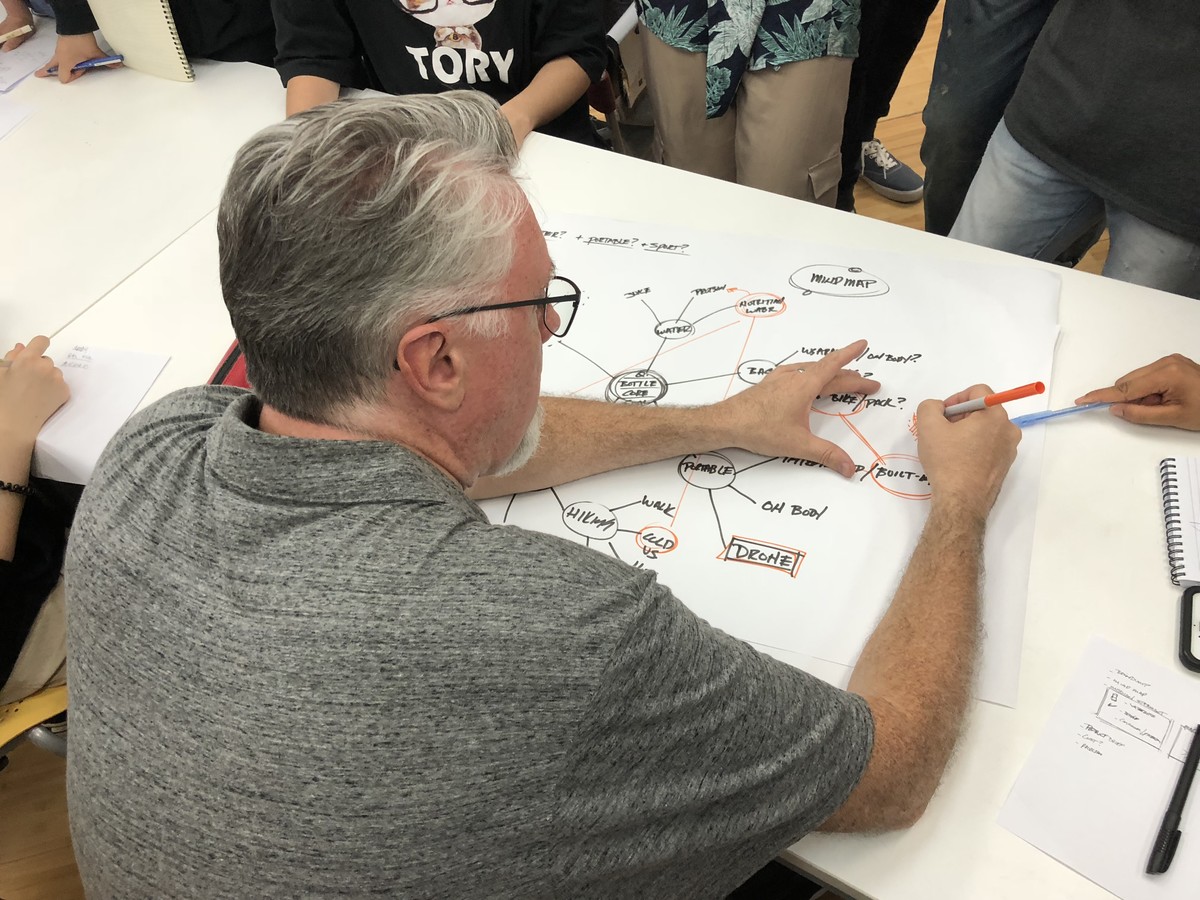 "Without new questions, there would be no new answers" M. Rhoades.
"没有新的问题,就不会出现新的答案" 马修.罗德教授如是说。
Students were asked to apply new mapping system and used a set of new tools to brainstorm and test their ideas. In team, they work out various potential ideas and quick test each with simple prototypes.
马修.罗德教授要求学生通过使用新的绘图系统及全新的制图工具,进行头脑风暴并测试他们各自的想法是否可行。每一组同学都提出了诸多潜在的想法,随后用简单的原型对想法进行快速测试。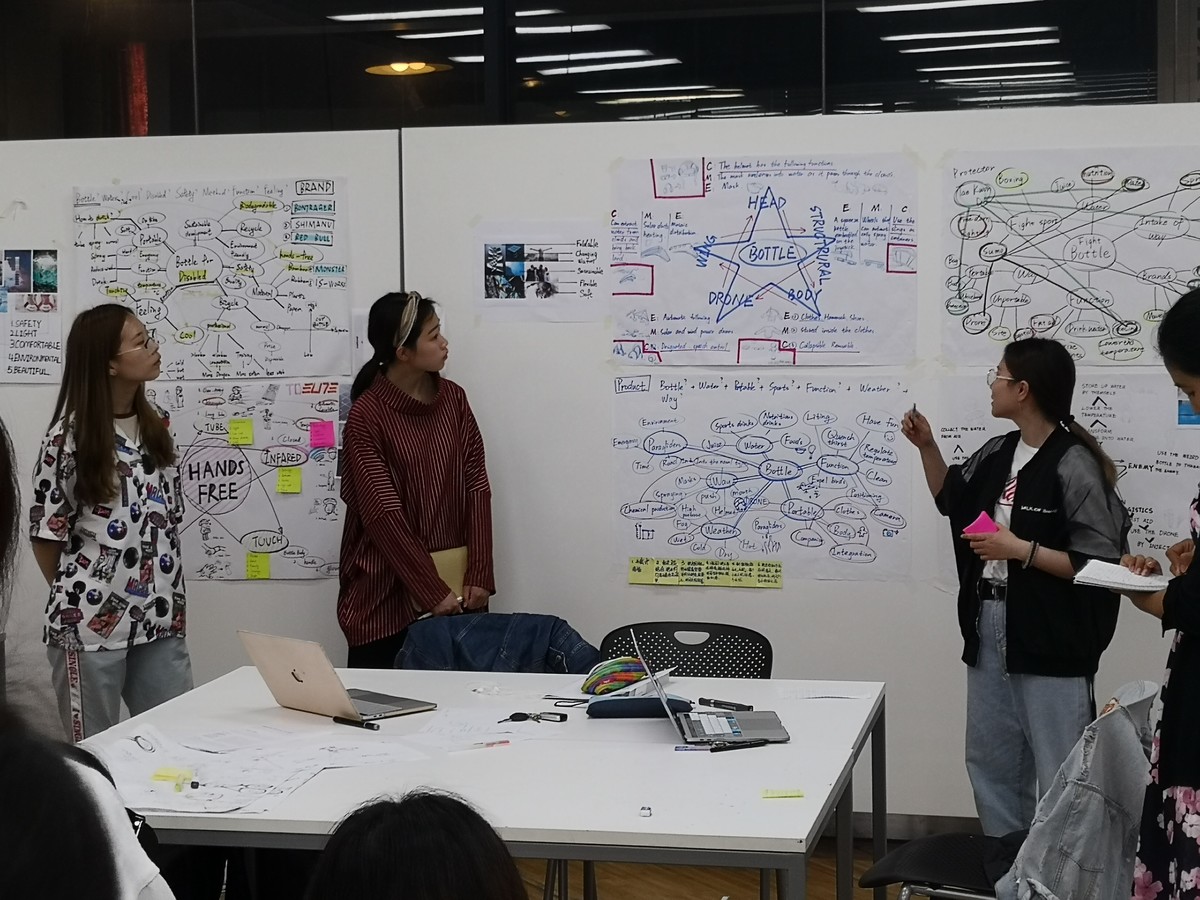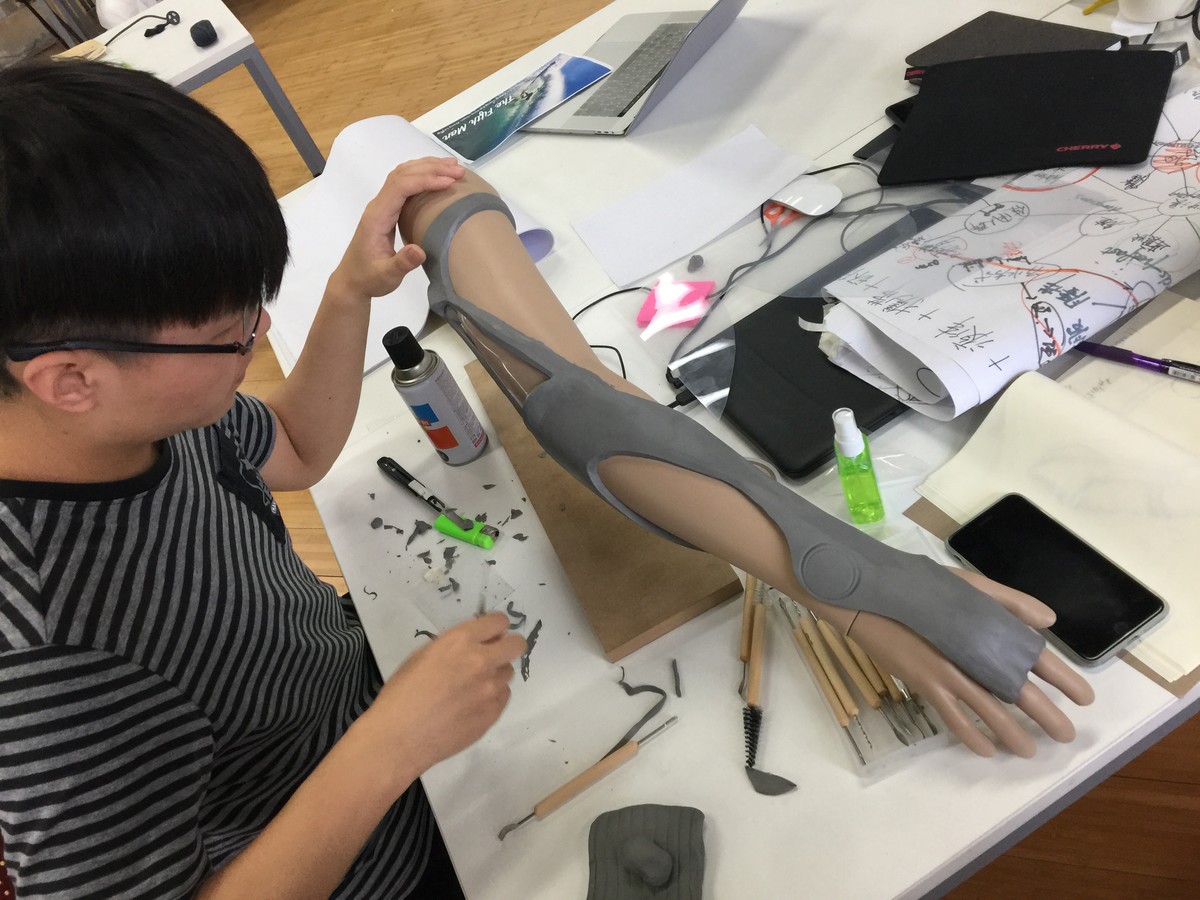 Final day started with a short course on impactful presentations then each team presented their results of one full weeks' hard work: from concept to initial ideation and to final proposition.
最后一天,罗德教授先给大家上了一节关于如何让演讲更具影响力的短课。然后,每个小组汇报展示他们通过一周努力工作的成果,包括从提出概念到初步简单构思,再到最终的设计提案。
Thanks again to M.Rhoades for coming and sharing with us so much of his experiences.
最后,再次感谢马修.罗德教授的到来,感谢他与我们分享了这么多的宝贵经验。