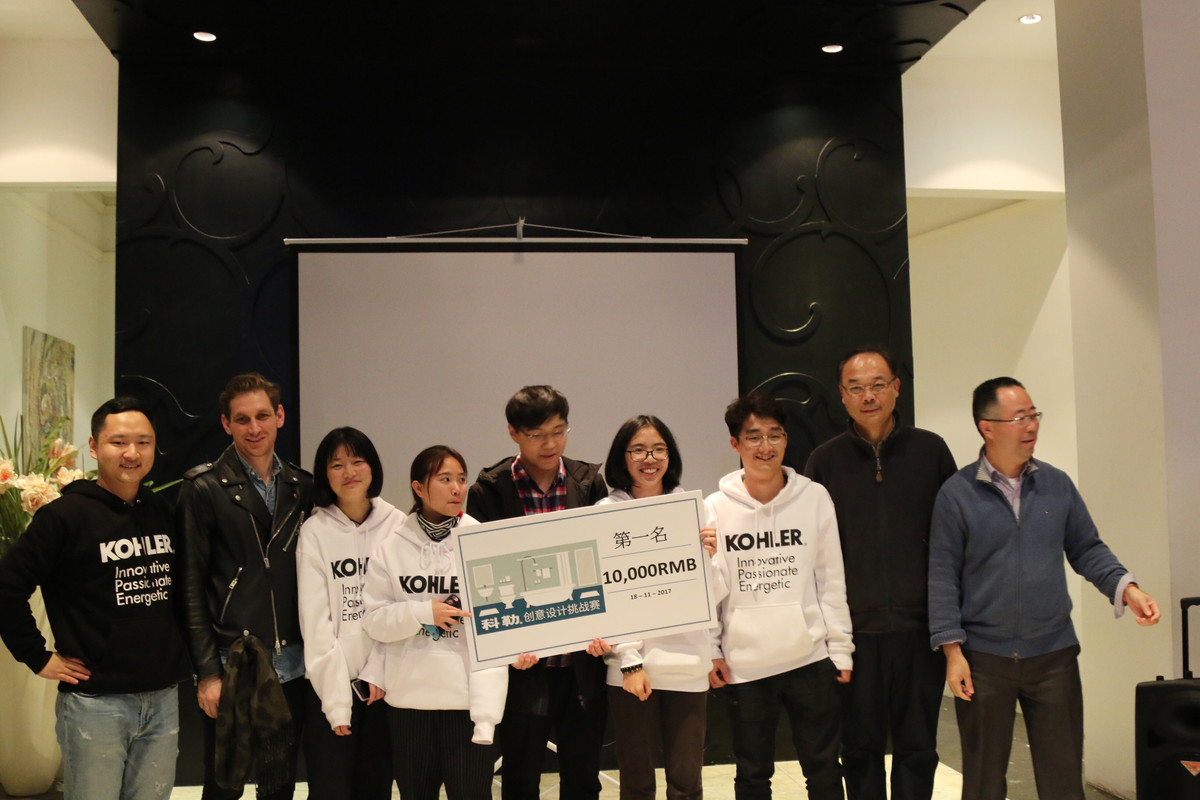 On Nov 18th 2017, Dou Yuhuai, Lu Yufeng, Jiang Zhengzhe, Peng Jiali and Lin Yixin, sophomores from Strategic Design and Innovation (SDI), SIVA·DeTao Advanced Class, attended the 2017 Kohler Hackathon who also won the first place. The topic of the competition is - Design a Bathroom for the Elderly.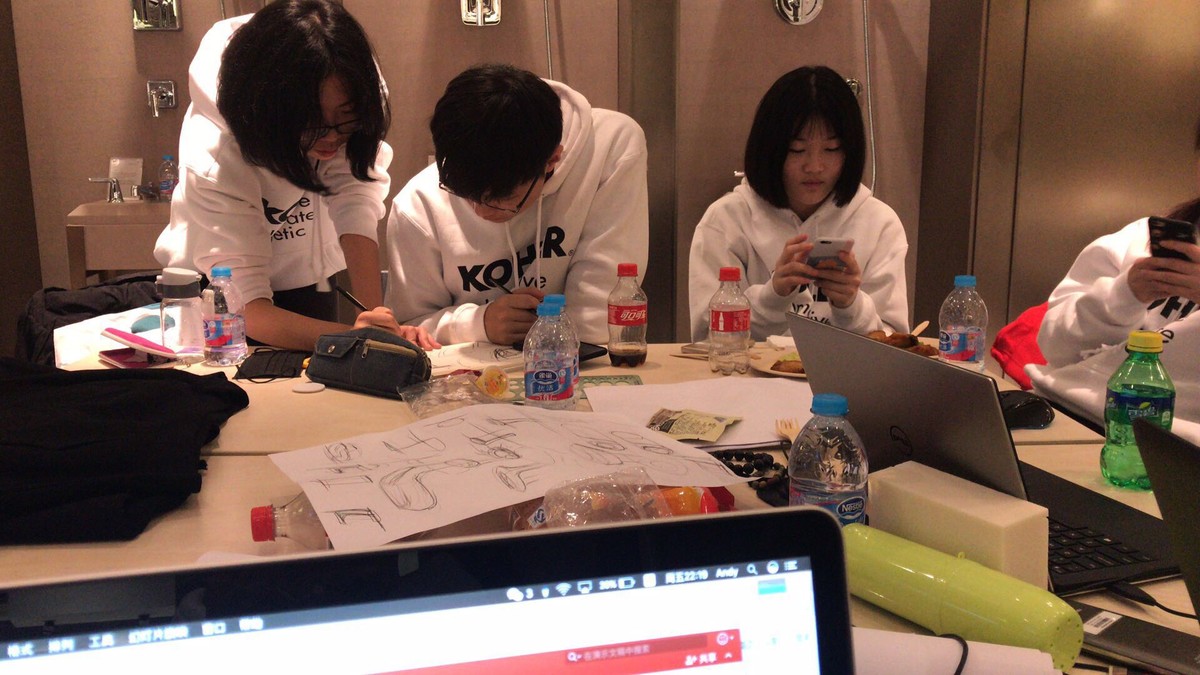 October 21st was the kick-off with teams starting a 2 weeks field research. Students went to visit nursing home, IKEA, and went deep into the environment and family of the elderly, looking for pain points. Finally, students clearly defined some key issues and come-up with some preliminary solutions.

On November 4th, students were invited to visit Kohler's NPD Center in Baoshan District with 5 other teams from China Academy of Art, Tongji University and Donghua University. On November 17th, the six teams gathered again at the Kohler Design Experience Center to finalize their elderly-friendly bathroom product design and prototypes. 12 mentors from various departments within Kohler and 7 mentors from other industries and 5 judges were also presented.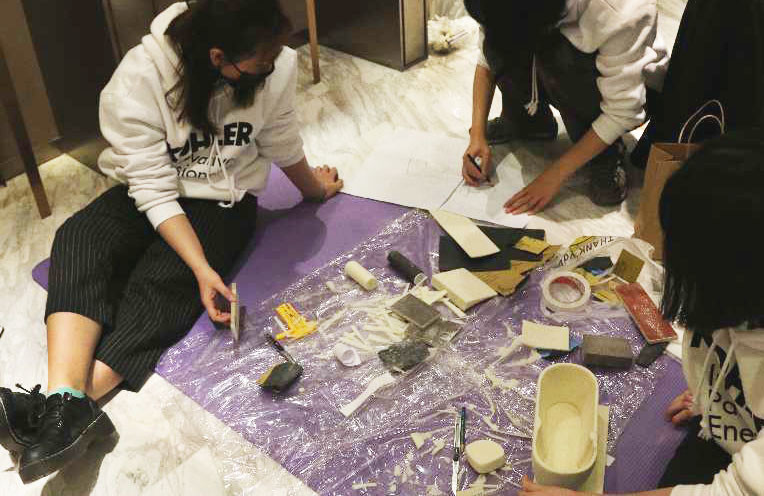 The whole process is:
Students and mentors sharing moments of the month-long experience
Building prototypes from scratch
Keep optimizing solutions
Teams doing 10 min presentation & 3 min Q&A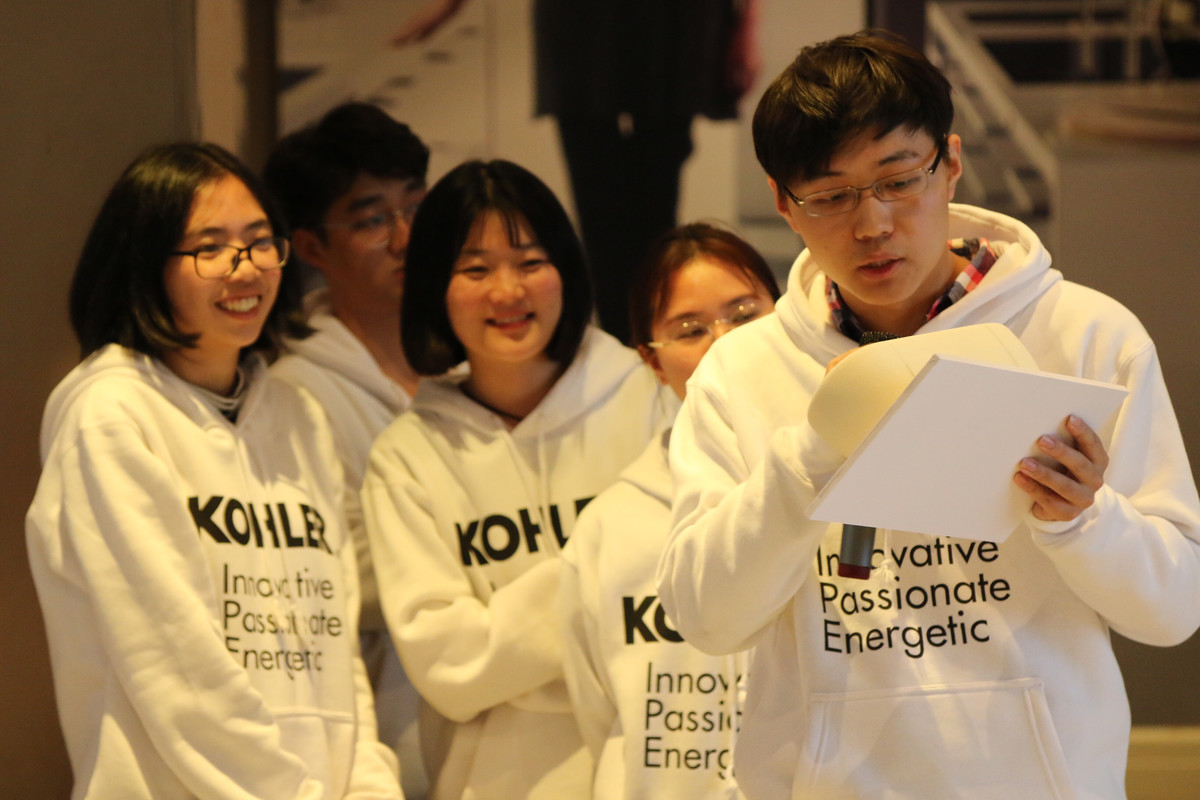 Judging criteria:
User journey map
Quality of solution
Feasibility of idea
Presentation quality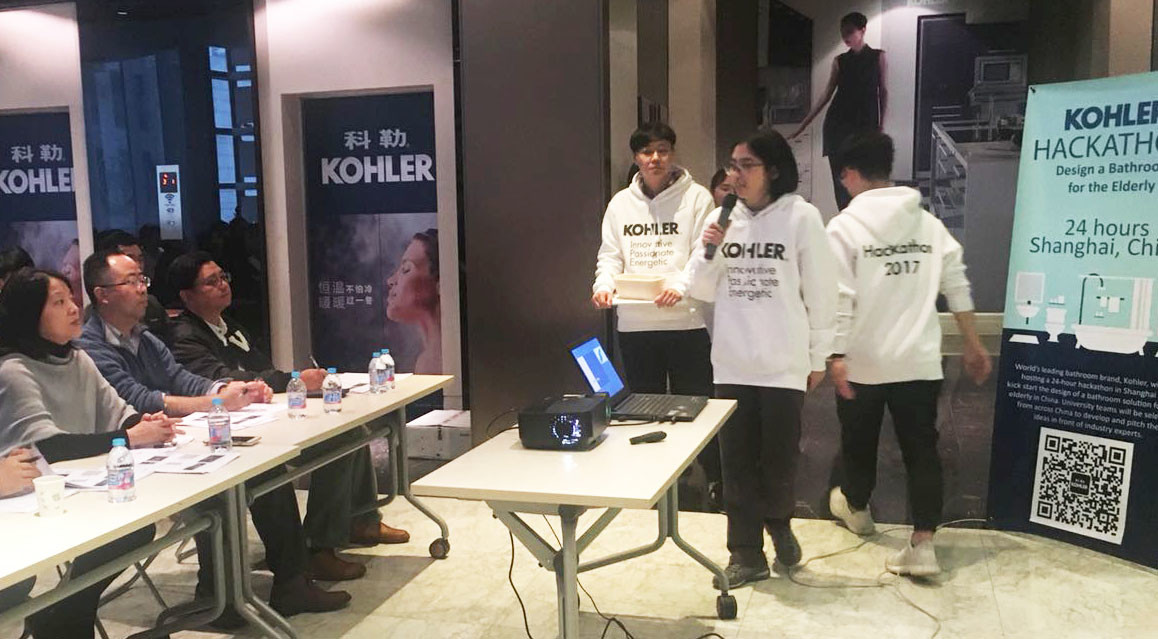 After rounds of heated discussions, the judges decided on the following winners:
1st Prize: SIVA, Obsidian
2nd Prize: CAA, Homie Five
3rd Prize: Donghua, Yinfa Guardians