Fall 2019 started with a great deal of color, textures and exceptional finishes with former Nike Global Creative Director, Rebecca Kaufman-Ward who kicked off our latest intensive 5 day "Special Week" CMF workshop.
2019秋季学期伊始,前耐克全球创意总监Rebecca Kaufman Ward领衔SDI学生开展了最近一次为期5天的密集化"特殊周"CMF(色彩、材料、表面处理)工作坊,内容涵盖了各种各样的色彩、质地及与众不同的表面处理。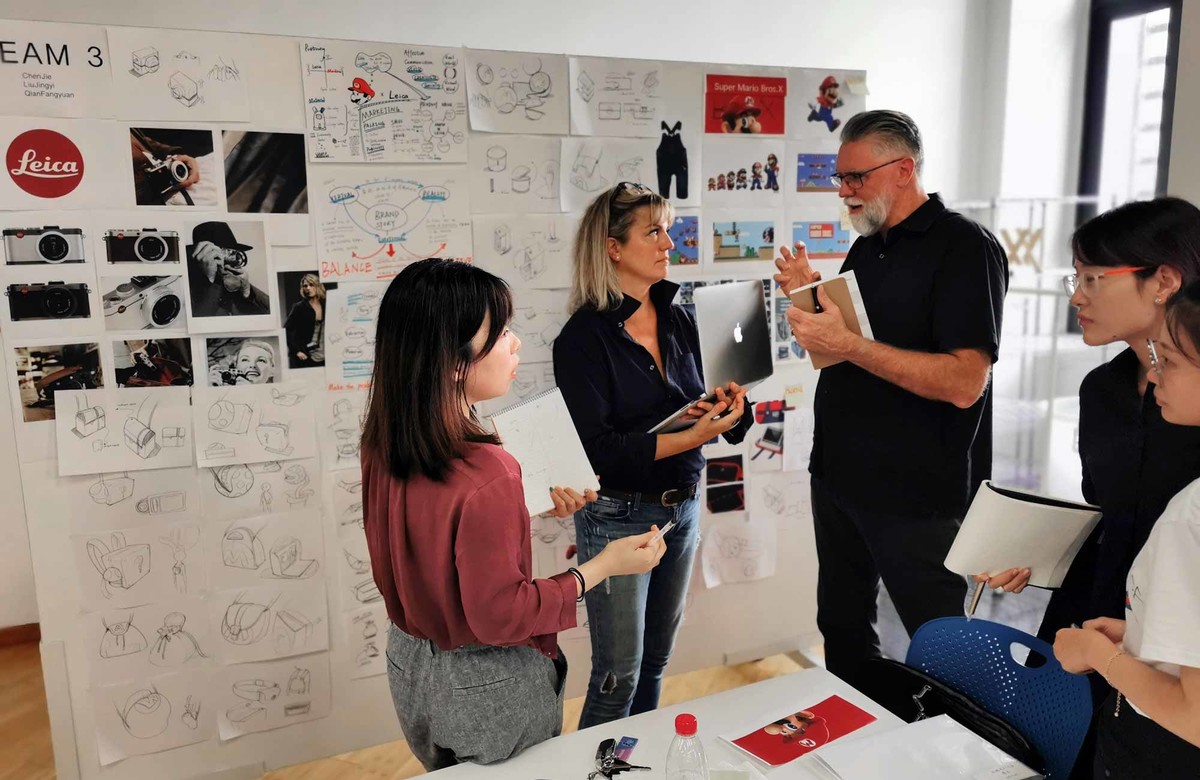 Keeping with SDI tradition of starting our fall semester with outside influences, we kicked off the semester with a CMF workshop where students learned about all aspects of how CMF can tell a story, define and drive brand values.
每年秋季学期之初,邀请一位富有卓越影响力的客座嘉宾为学生开展工作坊,是SDI的一贯传统。秉承此传统,今年秋季学期开学第一周,我们开展了CMF工作坊,教授学生如何运用CMF来讲述故事、定义并彰显品牌价值观的方方面面。
8 teams of 3 students were organized, each led by a senior student. The task was to design a new camera bag for the Leica X2 camera. Students had to select the partnering brand that would cooperate with Leica on this crossover product. The week agenda was split between morning theory classes // lectures and afternoon practical tasks and assignments.
学生分为3人一组,共8个小组,每组由一名大四学生担任组长,任务是为莱卡X2相机设计一款全新的相机包。每组必须自主选择一个联名品牌,与莱卡合作此跨界产品。该周的日程分为上午的理论课和下午的实践任务和作业练习。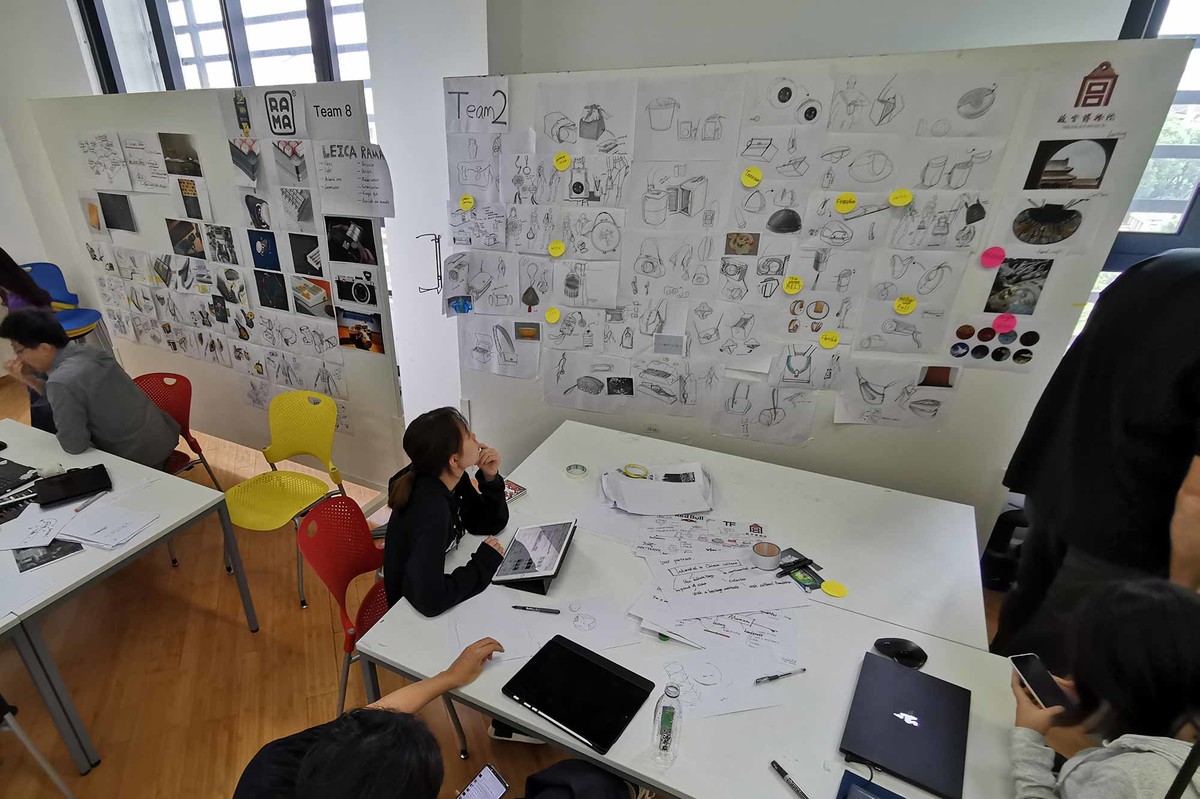 Day 1: The morning class was on COLOR. What does it means for a brand and from the user's point of view? Then, teams spend time researching brand value, emotional connotations of color, and appropriate user insights. What does a brand feel like? How do they communicate? How do they communicate their current color palette? What trends are coming next? The team leaders experienced first-hand product management, creative direction, resource allocation, and fundamental project planning.
第1天:上午色彩课。对于品牌和用户而言,色彩分别代表何种意义?然后,每个小组花时间调查品牌价值观、色彩的情感内涵以及用户对品牌的合理洞见。一个品牌给人何种印象?品牌如何传达其内涵?如何表达其当前的色彩方案?接下来会有哪些流行趋势?各组长从中体验了一手的产品管理、创意指导、资源配置和基本的项目规划。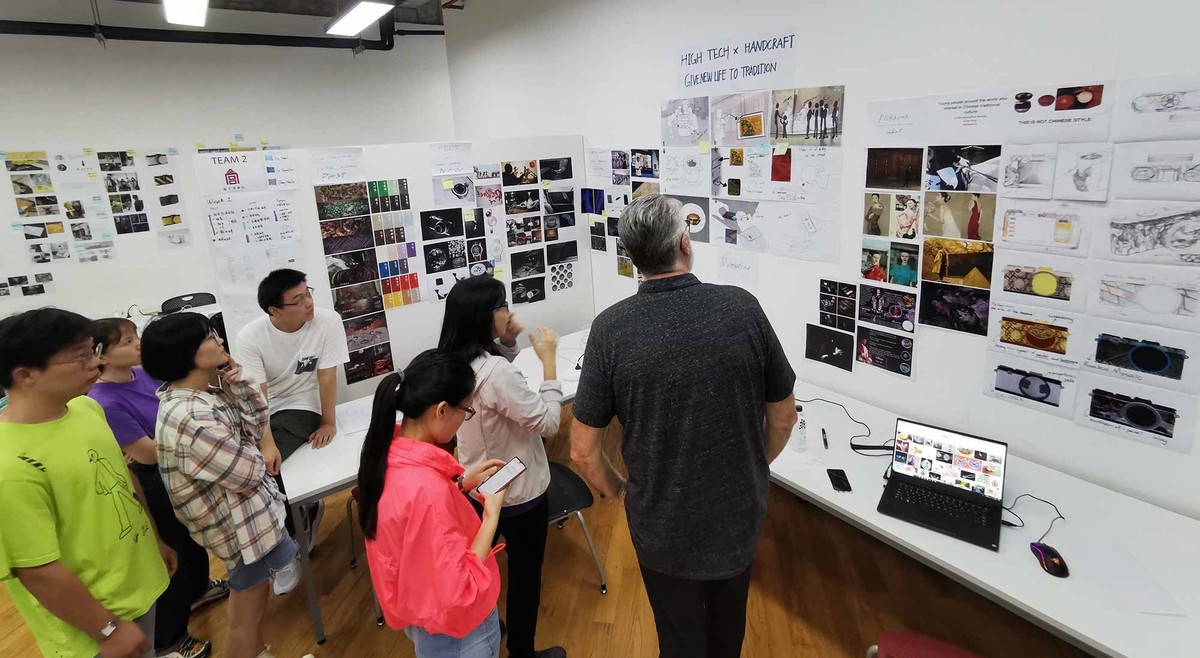 Day 2: The morning class was on MATERIAL. How to define what material to use? Prof Matt Rhoades led afternoon class with all teams taking a deep dive into disruptive mapping technics, conceptualization, and sketch and model making.
第2天:上午材料课。如何决定该使用何种材料?Matt Rhoades教授在下午课堂上带领所有小组深度探索了颠覆式绘图技巧、概念化、草图绘制及模型制作。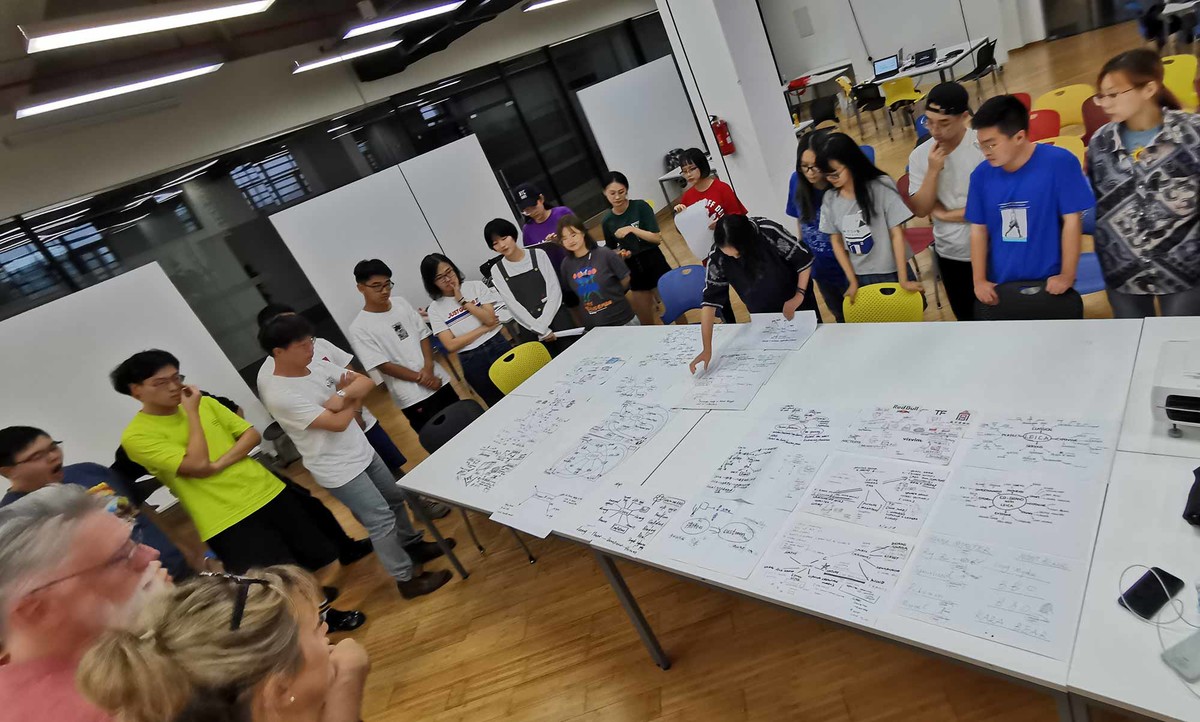 Day 3: Started with FINISH and trend analysis. Trends are not there to be followed, just to be understood and possible influence. Students were asked to map various trends and to clearly show their own design direction. Stress was increasing as students get close to deadline.
第3天:由表面处理和趋势分析展开。趋势的存在并非为了受人追捧,而仅是为人所理解并产生可能的影响。Rebecca教授要求每组学生探索多种不同的趋势并清楚地展示其自己的设计方向。随着截止日期的迫近,学生们的压力也与日俱增。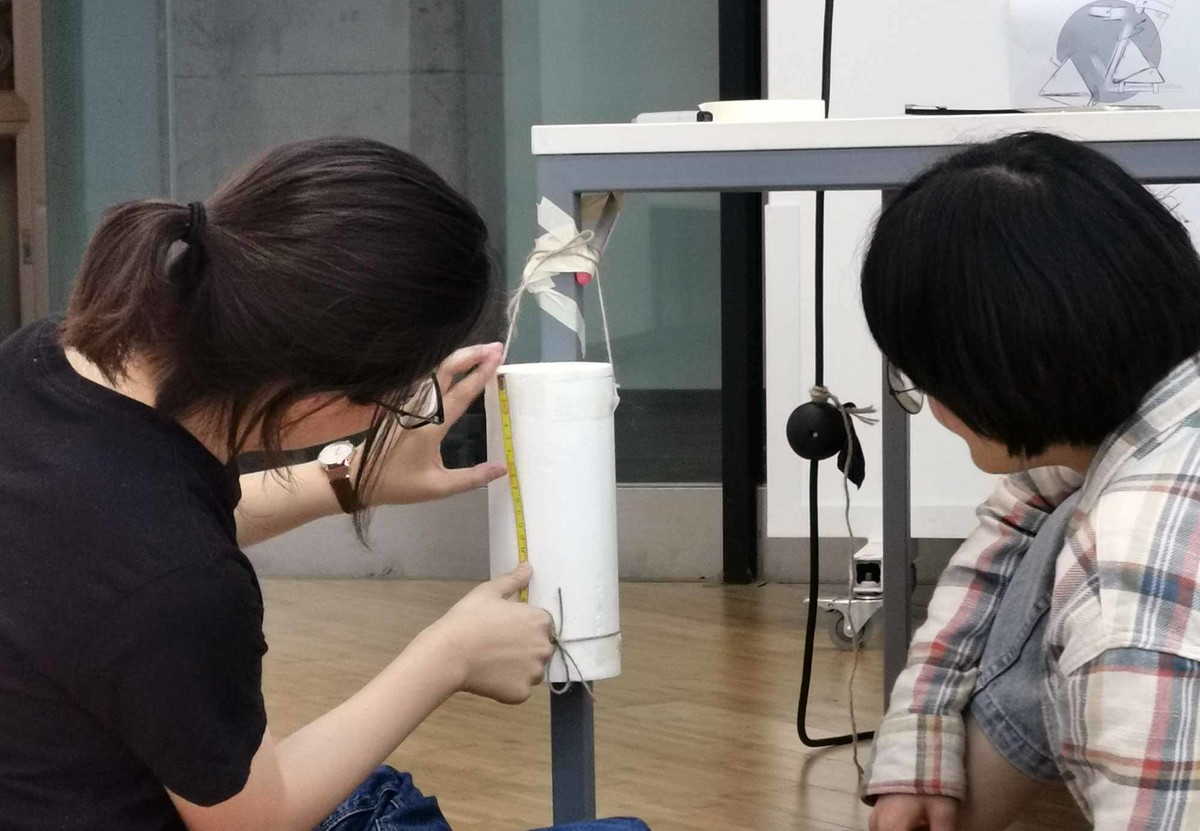 Day 4 (Last Day): REFINEMENT AND EXECUTION, polishing and adding in additional details. Deadline was Friday morning, 8 am. Sharp. All teams were on time with their spirits high. In only 4 days each student / team was able to pull off amazing results showing great teamwork, excellent skills and good understanding of the power of CMF.
第4天(最后一天):优化和执行,润饰并增添更多细节。截止日期为周五上午8点整。所有小组都准时到达,所有人都精神振奋。在短短4天中,每个小组、每名学生都实现了令人惊叹的成果,这不仅体现了优秀的团队合作、出众的专业技能,还体现了对CMF蕴含力量的透彻领悟。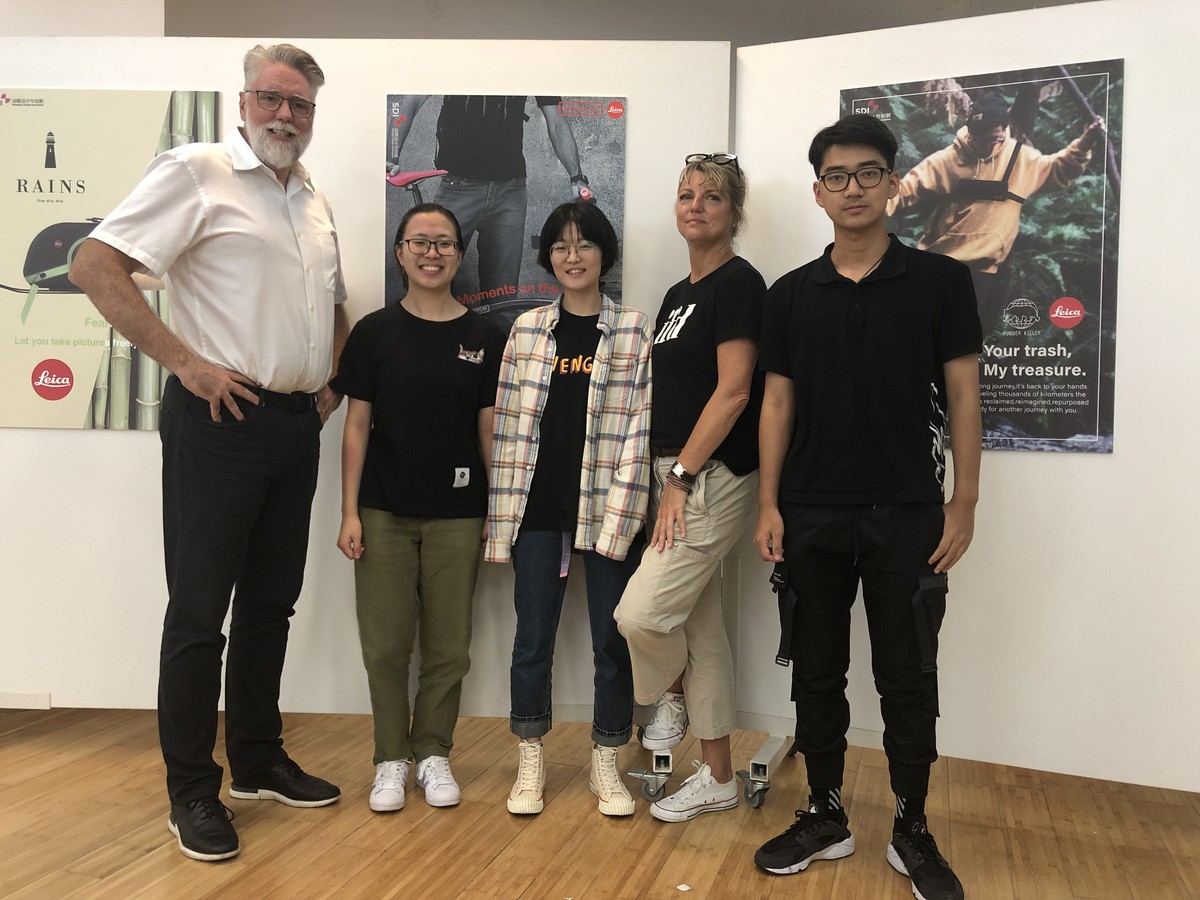 Workshop is now over but the same teams are carrying on with their project, refining further the bag and developing a full marketing campaign to launch each crossover camera. The goal of this class is to introduce students to the larger design process of design thinking, strategy, digital tools // advanced visualization, and design excellence. The final project presentation will be held in early November, stay tuned for the result.
工作坊虽已结束,但所有小组还要将各自的项目进行下去,继续优化相机包的设计,并制作出一套完整的营销活动方案,用于各组跨界相机产品的发布活动。此课程旨在让学生了解设计思维中更加宏观的设计过程、策略、数字化工具(高级可视化)及卓越设计的奥义。最终的项目展示汇报将在11月初举行,敬请期待学生们的最终成果。